Hi! I'm Macario.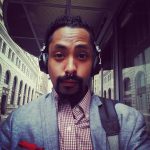 A technology consultant who specializes in building custom websites and web apps.
What do you need?
* Do you need a custom WordPress website to sell merchandise or hand-crafted goods?
* Do you need someone to provide website maintenance?
* Do you need your website optimized for search engines (SEO)?
* Do you need to set up a mailing list with campaigns? How about other marketing tools to attract new customers?
* Do you need a custom membership website? One with profiles and a forum for your customers to connect and discuss?
Whether it's listed above or scribbled on a napkin, you have a project you want to get off the ground. That's where I come in. Let me work with you to find the right solution.
Let's get started:
Email – [email protected]
Professional Networking – LinkedIn
Tech-related Memes – Instagram
Stick around, check out my blog and Medium profile where I write about tech.
I look forward to hearing from you.
Cheers and peace!
If you're looking for my book of poetry: macariojames.com/shop