Greetings and salutations! As you saw on the home page, my name is Macario, and i'm a web and app developer. I've been working in tech for the last 16 years—a decade as a computer and printer technician; switching to a career as a full-time developer around six years ago.
The stack for a majority of my projects includes WordPress, PHP, and JavaScript. The latest and greatest in tech changes often — overwhelming at times, but that keeps it fun.
The last two years' frenetic pace has me eyeing the tech i believe hits this intersection:
The most potential to make/maintain a financial living
Most in-demand
And is the most interesting or "fun" (to me).
If you're curious, these are the things i've been interested in and actively learning about over the last few years and in no particular order or with any particular weight:
Google's Firebase coupled with Ionic (thanks to Jorge Vergara and his books and being gung-ho about Firebase).
AWS Certified Solutions Architect training/studying, including a myriad of their offerings, which i've written about on my blog.
Static site generators like Hugo.
Headless CMSes.
CSS frameworks like Bulma, with which i redesigned this site.
Vue.js for PWAs and SPAs.
Serverless Framework.
WordPress REST API.
De-coupled WordPress.
Decentralized web project, Solid, from inventor Tim Berners-Lee of World Wide Web fame — might have heard of him or it.
This list is forever changing. Subscribe to the blog or check back from time-to-time to see what's brewing in my brain.
I'm a published writer, y'all!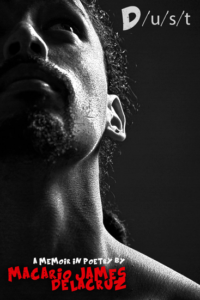 I wrote a memoir as a book of poetry titled d/u/s/t. You can get the ebook version here. Sometime in 2019 i'll get the physical, signed copies out to the world!
I was the subject of a TV project!
Several years ago Nomadness, of which i sit on the executive board, pitched a reality series showcasing an individual with the wanderlust bug–and I was the pilot's chosen subject! Check out the pilot below.
Inside info: nope, this actually wasn't my first trip out the country, but we needed someone with the chops to sell being a newbie traveler. ^_^